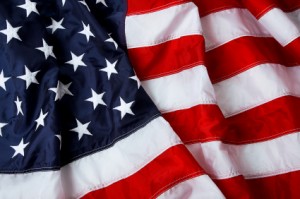 Our military men and women on active duty are often called upon to put their lives on the line while often enduring living conditions most of us would consider cruel and unusual punishment. They also endure spending months away from their loved ones, who may be facing financial struggles in their absence.
If anyone deserves to benefit from government programs, they do. And fortunately there is some help available to these families.
In 2003, President George W. Bush signed the Service members Civil Relief Act (SCRA), which expands on the Soldiers and Sailors Civil Relief Act of 1940.
Help with debt:
One of the most beneficial provisions of this act regards debts that the service member incurred prior to entering active duty. Under SCRA, creditors may collect no more than 6% interest on these debts during the period of active duty.
While many home loans are already less than 6%, this provision also extends to car loans and credit card debt. The interest forgiven during this time may not be added into the principal balance, and the monthly payment must be reduced to reflect the lower interest rate. Once active duty is terminated, the payment will return to it's pre-service level.
The catch is, it isn't automatic. The service member must request the interest rate reduction in writing and must submit several documents – including a copy of military orders. Also note that this provision doesn't extend to new debt incurred during military service.
Help with moving:
The law allows for termination or cancellation of real property leases when a service member is re-assigned. It also allows for termination of automobile leases without penalty.
A provision of the Joint Federal Travel Regulations assists with a hardship that is not only possible but likely in the current housing climate. This provision establishes that local moves can be paid for by the military if a service member is forced to move because his or her landlord has been foreclosed on.
Help with taxation: We know that many reserves who are called to active duty leave high-paying jobs to serve on active duty. Thus, their spouses are forced to scale back on living expenses and try to fill the income gap with additional employment.
Another provision of the SCRA prevents a form of double taxation that can occur when a spouse works and is taxed in a state other than the state in which they maintain their permanent legal residence.  Under SCRA, states may not use the income earned by a service member in determining the spouse's tax rate.
Help with money management:
For military families who need financial advice, financial counselors, financial planners, and tax consultants are available at military installations and on line at the Department of Defense Military OneSource website. Military members  and their spouses are entitled to 12 free sessions per year.
CreditScoreQuick.com