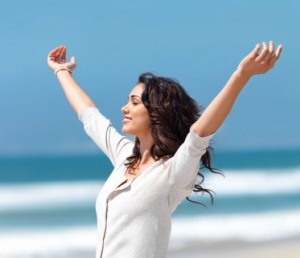 How to Repair your Credit Report.
It is not necessary to hire a professional credit repair company after you read this article. You can repair your credit report yourself. Avoid the high fees that credit repair companies charge. The FTC will back me on this one.…
Step: 1 Get a copy of your credit report. You can go to www.annualcreditreport.com and get your credit report once a year for free. We recommend getting a 3 bureau credit report. The information can be different with each bureau. So a 3-in-1 credit report will give you a complete view of your credit history. We promote credit reports with credit scores, so if you want your credit scores you can use a credit report comparison site to do so. Nether less, in order to repair your credit you need to know what is on your report.
Step: 2 Review your credit report. Get a highlighter and make notes of information that is not correct.
• Collections that are over 7 years old
• Collections that are not yours, information that has been reported late incorrectly, etc….
• Duplicate information such as collections that have been sold to different companies
• Credit Cards that are maxed out
Step: 3 Dispute inaccurate information. Under the Fair Credit Reporting Act you have the right to dispute anything on your credit report that is not correct. Don't waste your time with disputing information you actually owe, unless it meets one of the following.
Example Collections:
Derogatory expirations guidelines:
• Chapter 7 – 10yrs
• Chapter 13 – 7 yrs
• Tax Lien – Until paid off
• Child support – Until paid off
• Collections – 7yrs
• Charge Offs – 7 yrs
• Late payments – 7yrs
• Inquires – 24 months
• Foreclosure – 7 yrs
• Repossession – 7 yrs
• Judgments – 7yrs
-Guide for disputing credit report
Step: 4 Negotiate problem accounts. Payment history accounts for 35% of your overall credit score. Don't be late on any obligations. If you are behind with a creditor get that payment caught up. Accounts that have gone to collection, work out payment arrangements, or settle on the account for less than the balance owed. Most creditors and/or collection companies will work out settlements with you. I have always recommended paying pennies on the dollar for collection accounts. It's better to have settled on the account than not do anything. Your credit score will typically go up as soon as you settle on a account that has gone to collection or charged off. The number to these companies will be on the credit report.
Step: 5 Reduce Credit Card Debt. The amount of credit being utilized makes up 30% of your credit score. Having your credit cards charged up will drop your credit scores. Experts recommend that you don't charge more than 30% of your overall credit limit. I personally don't recommend charging what you can't pay off the following month. If you have high credit card balances pay them down to at least 30% of credit limit.
Step: 6 Establish new credit. Once you have resolved your negative items on your credit report, you will need to get some good credit reporting. If you have some credit cards reporting on your credit report, then don't be late and keep your balances low.
For those of you that need credit, go ahead and apply for a credit card. If you are denied then maybe try a department store. Typically you need a 660 credit score to get approved for a credit card. If all fails, get a secured credit card. These types of cards require you to give between $200 – $300 bucks in one of their accounts.
Finally: Make sure you make all payments on-time. Don't sacrifice your good credit to pay off bad credit either.
Author: Mike Clover
CreditScoreQuick.com