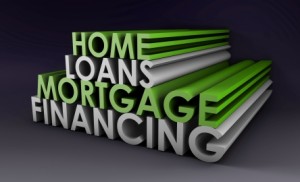 The mortgage industry as a whole is experiencing big changes in credit requirements. The requirements keep getting tougher as more and more foreclosures hit the books. The strict requirements are all with good reason. Here are some of the new updates with loans.
FHA changes
FHA just announced that they will only allow the seller to pay 3% of your closing costs. In the past the seller could pay 6% of your closing costs. So essentially you will need your 3.5% down payment along with another 3% in closings costs to get into a home. This change will affect many Americans trying to buy. In a nut shell you will need 6.5% of the sales price to secure financing.
Also FHA increased the Mortgage Insurance Premium (M.I.P.) to 2.25% of the loan amount. It was 1.75% which was increased from 1.25% in 2008. These changes are due to the high number of foreclosure across the U.S. FHA is the only part of the government that is not funded by tax payer dollars. So they have to keep a certain amount of money from (M.I.P.) stock piled for insurance claims from banks due to foreclosures. This stock pile has been on a steady decline due to high number of foreclosures, and is in need of help. This is why we have the M.I.P. change.
FHA will allow you to get a loan down to a 580 credit score with 3.5% down, but most banks require a 620 or higher credit score. So even though the guidelines might be a certain way with F.H.A., the requirements will differ with banks. Folks this is the reality of the matter currently. So let's recap on requirements for F.H.A.
1. 3.5% down
2. 3% closing cost monies needed
3. Most banks require a 620 or higher credit score
4. Higher M.I.P. (2.25%) of loan amount.
Conventional Loans
Conventional loans are the most difficult to get. You will need a minimum of  a 720 credit score to get a good rate and terms. Some banks will go lower, but scores below a 720 are tough to get done. Conventional loans require 5% down payment and the seller can only pay 3% of your closing costs. So this type of loan is for borrowers with excellent credit and money to work with.
If you are in the market to get a mortgage, I would recommend getting your credit report. You can get your free credit report with no credit scores at www.annualcreditreport.com or your credit report with scores at www.creditscorequick.com.
Author: Mike Clover
CreditScoreQuick.com your resource for free credit reports, credit cards, loans, and ground breaking credit news.