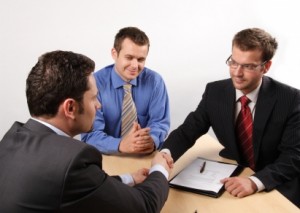 2010 marks the culmination of a 17 year effort to help consumers save money on mortgage loan closing costs by allowing them to compare apples to apples.
Until now, lenders were encouraged to provide a good faith estimate, but not all did, and even when they did the fees and costs were not always clear. Each lender had its own form and method of dividing up costs, so a consumer could have a tough time trying to compare fees between two lenders.
Now the form is standardized and each cost has its own designated spot. Lenders are required to provide consumers with the GFE within 3 days of making a loan application and are required to stand by that estimate for 10 days. This is in order to allow the consumer time to make comparisons.
Once a lender is chosen, that lender has to stick with the fees listed for its own services on the GFE. One drawback to this new RESPA rule is that lenders – no longer able to use bait and switch tactics – will be unwilling to pre-approve a borrower.
The new form contains clear definitions of loan terms and a place for comparison between different loan programs offered by the lender. Another page serves to help consumers compare fees between different lenders.
Lenders don't guarantee exact prices for services provided by other vendors, such as title insurance and inspections. However, as long as the consumer chooses vendors from the lender's approved list, those fees cannot be more than 10% higher than the estimate.
This rule means liability for the lender if a service provider's fees turn out to be higher than anticipated. Thus, lenders will be keeping their approved lists short in hopes that consumers will go "off list." If a consumer decides to shop around, the lender bears no responsibility for accuracy of the estimate.
Another intent of the new GFE form was to allow borrowers to compare the good faith estimate with the final HUD-1 statement. Unfortunately, that didn't pan out. The comparison is possible, but time-consuming, as fees and costs are itemized on the HUD-1 while they are categorized on the GFE.
Lenders are supposed to present the borrower with the final closing statement one day prior to closing. Thus there is time to make the comparison ahead of closing. Just to be on the safe side, borrowers would be well advised to take the time to compare those statements before heading off to sign the papers.
Author: Mike Clover
CreditScoreQuick.com your resource for free credit reports, credit cards, loans, and ground breaking credit news.