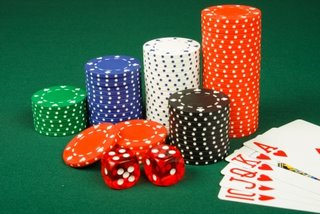 A dozen former Countrywide executives are now cashing in on the crisis that many feel they caused.
A new company – the Private National Mortgage Acceptance Company, commonly known as PennyMac – is led by Stanford Kurland, Countrywide's former president.
He and his team have raised hundreds of millions of dollars – from selling their own stock in Countrywide and from big investors. They're using those millions to buy delinquent residential loans – at a staggering discount rate. They now hold $800 million in loans and hope to increase that to $15 billion over the next year and a half.
PennyMac's largest deal to date has been with the Federal Deposit Insurance Corporation, which held $560 million in loans left over after the failure of the First National Bank of Nevada. Most of these loans were adjustable rate mortgages whose interest rates had suddenly ballooned, leaving the homeowners unable to meet the new high payments.
Penny Mac purchased those $560 million in loans for only $43.2 million – or 38 cents on the dollar. Under the terms of the agreement with the FCIC, PennyMac can keep 20 cents on every dollar it collects from those loans – with the balance going back to the government.
This can turn into nothing short of a miracle for homeowners whose loans were purchased, because PennyMac is more than willing to re-structure those loans to keep the borrowers in their homes. Under restructure, the homeowner might exchange an 8% interest rate for a new low rate of 3%. That means a cut of about 50% in their monthly payment – and PennyMac still makes a good profit.
After all, collecting 3% on $100,000 amounts to a lot of money when you've only invested $38,000.
When homeowners are unwilling or unable to take part in restructure, PennyMac begins foreclosure proceedings. Those homes can then be resold at fair market value – and at fair market interest rates.
For some, this new venture smacks of executives profiting as a direct result of their own mis-management at Countrywide. Margot Saunders, a lawyer with the National Consumer Law Center, was quoted in the New York Times as saying "It is sort of like the arsonist who sets fire to the house and then buys up the charred remains and resells it."
Several pending lawsuits against Countrywide accuse Mr. Kurland of being a major player in promoting the kinds of loans that his new company is now buying for cents on the dollar. And he admits that he pushed Countrywide into the kinds of high-risk loans that have now gone into default.
On the other hand, homeowners who are desperate and about to lose their homes say they don't care who profits. Keeping their homes is top priority for them, and PennyMac is making that possible.
Author: Mike CloverCreditScoreQuick.com your resource for free credit reports, credit cards, loans, and ground breaking credit news