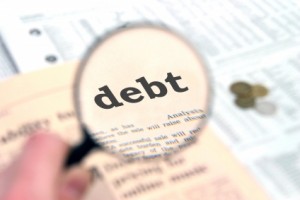 You've seen the ads… they tell you to "Call today and we'll make your credit card debt go away!" It's just another part of the overall government-entitlement climate of bail-outs, homebuyer credits, cash for clunkers, loan modifications and short-sales. The ads make it sound like you have a right to walk away from all your debts.
The trouble is, unless you are seriously in default on your credit cards, it isn't likely to happen. Those companies will take your money, but they probably won't deliver.
Credit card debt settlement is offered by some lenders after your account is so far in default that their next step is to either sell it for pennies on the dollar to a collection agency or pay an attorney to sue you.
In other words, they aren't going to do that unless it appears to be the most financially advantageous route for them. And even then, some credit card companies won't do it.
So…you can simply stop paying and wait for them to make you a settlement offer. But be prepared for what will happen next.
As soon as your payment is a day late, the interest rate will soar. It could go as high as 29.9%. Next, your credit limit will be reduced to at or below your current balance. That means that when the late penalty and interest are added on, you'll be over limit. There's a fee for that, you know.
Next, your phone will begin to ring at all hours of the day. You'll also get nasty letters.
As you might expect, those late payment notations on your credit report will send your credit scores tumbling. That can cause your insurance rates to rise, could prevent you from getting a promotion or a new job, and keep you from buying anything on credit for several years.
Finally, unless you do have the cash to reach a settlement, you could face legal action. If the card issuer brings suit against you there will probably be a judgment in their favor – at which time they can garnish your wages and attach your assets.
Only you know if it's worth it.
If you do decide to seek a settlement, stay away from those companies advertising on TV and the Internet. Instead, seek out a competent attorney to advise you and negotiate on your behalf.
Author: Mike Clover
CreditScoreQuick.com your resource for free credit reports, credit cards, loans, and ground breaking credit news.