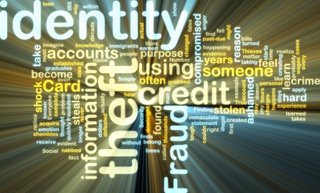 Identity theft is a growing business, and it results in losses for both consumers and creditors. Why, then, are banks and other credit issuers resistant to implementing the rules?
Apparently the cost and bother of compliance is more expensive than the losses they might incur if they extended credit to identity thieves. Resistance has been so great that enforcement of the rule, which was originally issued in November 2007, has now been delayed three times. The new deadline for compliance is November 1, 2009.
Under the Red Flag Rules, any entity that extends credit will be required to develop and implement written identity theft prevention and detection programs to protect consumers from identity theft.
Who objects most strongly? One of the strongest opponents is the American Medical Association. Under the new law, the FTC classifies physician practices are "creditors" when they accept insurance and bill patients after services are provided or if they allow patients to set up payment plans after services have been provided. Thus, they will be required to comply with the Red Flag Rules.
The AMA wants physicians to be excluded from the law, stating that they should not be classified as "creditors" and that compliance will place too great a burden on medical practitioners. However, lawmakers are particularly concerned with "medical identity theft."
Using someone else's identity to obtain medical services under an insurance policy is fraud, and the resultant fictitious medical records placed in a victim's name could be medically dangerous.
Banks and other creditors also object. Some are already planning ways to override the process.
What's the problem? Smaller businesses may not have the manpower to comply and will need to hire third-party companies to ensure red flag rule compliance. This will be an ongoing financial burden. Banking associations are calling the rules "excessive and overly burdensome."
Perhaps they're right, because the law does list 26 red flag triggers that must be monitored. These include obvious red flags such as a fraud alert or a freeze on a credit report, or inconsistent addresses from one document to another.
Other red flags will require more care. For instance, credit issuers will be expected to conduct careful scrutiny of identification cards to detect alteration or forgery. Others, such as a change in spending patterns, use of the same address or phone number by multiple applicants, or duplicate social security numbers, will require research. Another red flag that creditors will be expected to notice is a lack of correlation between Social Security number ranges and dates of birth. Hopefully there's a handy chart somewhere to make that quick and easy.
If all credit issuing entities come into compliance with these rules, identity thieves are going to have to come up with new ways of doing business. And of course, they will.
Author: Mike Clover
CreditScoreQuick.com your resource for free credit reports, credit cards, loans, and ground breaking credit news.