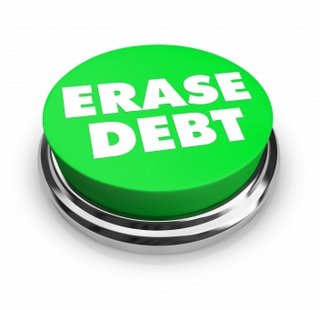 Fact: Not everyone who files for bankruptcy does so because they've been irresponsible.
The vast majority of bankruptcy filings occur as a result of illness, death of a provider, job loss, business failure, divorce, or some combination of life-altering events that the consumer certainly didn't plan for. Irresponsibility accounts for only a fraction of the filings.
Between 1.2 and 1.5 million Americans use the bankruptcy courts each year to get out from under unmanageable debt.
Thus, you need not feel hesitant or ashamed if this is the right option for you.
The primary drawback is that filing for bankruptcy is expensive. It not only costs money to file, but it negatively affects your ability to borrow – and the interest rates you'll pay if you do borrow – for the next 7 to 10 years.
Consumers have two options: Chapter 7 and Chapter 13.
Under a Chapter 7 filing, consumers walk out of the courtroom debt free. In order to qualify, however, those consumers must have a modest or limited income.
Those wishing to file for Chapter 7 must provide:
1. A list of all creditors and the amount and nature of their claims;
2. The source, amount, and frequency of the debtor's income;
3. A list of all of the debtor's property; and
4. A detailed list of the debtor's monthly living expenses, i.e., food, clothing, shelter, utilities, taxes, transportation, medicine, etc.
In addition, he or she must provide a list of "exempt" property, because the bankruptcy trustee will dispose of all non-exempt property and use the proceeds to pay debtors. The definition of exempt property varies from state to state, and there is a Federal list as well. Debtors can choose to use the list most favorable to them.
Chapter 13, also known as the "Wage earner plan," is actually a debt consolidation program based on the consumer's ability to repay debt. Payments are made to a trustee, who then distributes funds to creditors.
Depending upon the consumer's income, these payments are set for 3 to 5 years, after which time the bankruptcy will be discharged. Creditors may or may not have been paid in full.
Under the terms of Chapter 13, consumers must live on a limited budget and contribute all "disposable income" to the repayment plan. A "Hardship Discharge" may be granted in the event the wage earner is no longer able to work as a result of illness or accident.
Both plans require the consumer to complete a course of financial/credit counseling. Both types also negatively affect your credit scores. Bankruptcy remains on your credit report for 10 years.
Author: Mike Clover