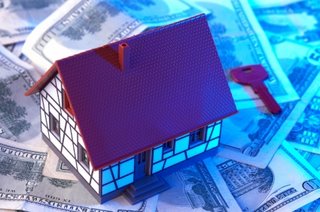 If your income has dropped and you're struggling to keep up with payments, you may qualify for a mortgage loan modification. However, you need to take the first steps.
I've heard reports of consumers getting current payments reduced by almost half, just by contacting their mortgage lender and filling out some paperwork. But not all lenders are offering the same solutions, so you do need to call.
One caution: If you do call and tell your lender that your income has fallen, that will become public knowledge and it could affect your ability to borrow from other sources, as well as the interest rate and credit limit on credit cards you now carry.
So think it over before you act.
Loans that are backed by Fannie Mae are now being scrutinized to find homeowners who may need help. Fannie Mae, along with three 3rd party vendors, is flagging loans in which the payment exceeds 31% of the homeowner's gross income – as reported to the mortgage lender.
Thus, if your income used to be $10,000 per month, your $1,500 house payment won't alert them of your need for help. You'll have to call and update your financial information, and you should do it soon because this scrutiny will be taking place over the next 6 weeks or so.
Once the loans are examined, homeowners can expect to get a letter from Fannie Mae, from their lender, or from one of the three vendors. The letter will say you are not eligible, you are eligible, or will contain documents ready for you to sign in order to proceed with a loan modification.
Once approved, homeowners will be put into a 3-month "probationary period" during which they must keep their payments up to date. Once that has passed, the loan modification will be finalized.
The program is set to run for 5 years, after which time the terms will revert to the terms (and payment) the loan carried at the time of the modification.
The person I interviewed today was with Bank of America – who just bought out Countrywide. So while they are in a period of transition, they are still working with Fannie Mae to help consumers keep their homes.
I learned that once approved, consumers will be put on a 3 month probation. I assume, with the lower payment. If all payments are made on time during that 3 months, then the modification will be finalized.
One of the requirements of modification is that the homeowner sign a 4506 T form – authorizing the lender to access their IRS returns. If those returns show a dramatic increase in income – so that the homeowner could easily pay the old rate and stay within the 31% range – the modification will cease and the terms will revert to the original agreement.
Author:Marte Cliff