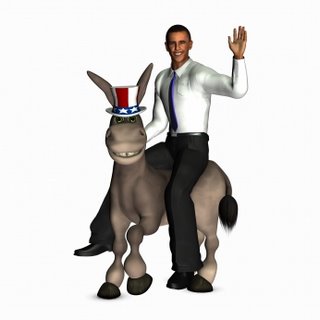 Credit card companies have been marketing aggressively to college-age consumers, and President Obama would like to rein in their practices.
Today's average undergraduate student now carries over $3,000 in credit card debt – the highest it's been since researchers started tracking data in 1998.
Since this much debt – without the benefit of large credit lines plus a long history of prompt payment – can bring credit scores down, new graduates are beginning their "financial lives" with a handicap. This debt, added to school loans, means that college graduates may be beginning their careers without the ability to purchase a car or rent an apartment. Since potential employers also check credit, the debt even adds to the challenge of landing that first job.
Credit card companies targeting college students not only rent lists from the schools and market through the mail, they enter into agreements allowing them to set up tables in areas where students congregate. In order to lure these students into filling out applications "right now," they offer everything from cash, to teddy bears, to CD's, to free pizza.
What they don't offer – or encourage – is time for those students to study the fine print on their offers. Most, if not all, come with annual fees, so the student is in debt before he or she buys the first concert ticket or CD. They may offer low introductory rates – but don't prominently reveal the rates that will come into effect once that introductory period ends.
Congress is now considering legislation that will "clean up" many deceptive practices in the credit card industry. One of those provisions will make it harder for card issuers to extend credit to anyone under the age of 21.
In response, the American Bankers Association, and others, joined in sending a letter to Congress – warning that the new regulations will force them into raising fees and interest rates to a wide range of consumers and small businesses. In other words, if they cannot charge young people rates that were once considered "usury," they'll have to make up the lack of revenue by collecting more from everyone.
While we all should read the fine print before entering into any agreement, President Obama may have been correct when he was quoted as saying that "People have been deceived into paying extraordinarily high rates that they wouldn't have paid if they knew what they were getting themselves into."
If the new regulations make it through Congress, those deceptive practices will come to an end. However, at last report, lawmakers were in favor of allowing credit card companies more than a year to make the changes.
Author:Marte Cliff