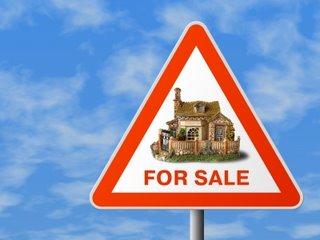 If I had a dollar for every time I have heard this from some potential home buyer I would be a millionaire. I am not sure where this ignorance comes from, but just because you think you have the credit to buy a home does not mean you will "QUALIFY." It does not matter what anyone thinks, I do know that there is a proper process to buying a house. I wanted to educate the common public on how important it is to listen to a real estate professional that has a good reputation. I know you have probably heard about all the nightmares about how someone had a horrible experience while buying there home. This typically is the result of the wrong process. Here are the FACTS.
Get approved to buy- The first step before you look at homes, drive around, search the web, etc….. is to get with a lender and get pre-approved. It does not matter what you think or how you feel this is your FIRST step. If you don't do this first and you fall prey to a realtor willing to drive you around to look at homes, you will have problems. The rules for lending have currently changed. Obviously with the new lending guidelines it makes only rational sense to see what you can qualify for, before you have a Realtor show you a bunch of homes you may not be able to buy. I never have understood why Realtors run buyers out to show them homes without getting them pre-approved first. Usually when a realtor does this, it is lack of experience and bad judgment on there part. So, before you look at homes, get pre-approved. This means have a lender run your credit report, and verify ALL documentation supporting what you have told that lender. If a lender does not ask for documentation supporting your income, and funds to close, that lender is not following the proper process to get someone pre-approved. A lender should not pre-qualify you, but pre-approve you. There is a difference. Getting pre-approved means the lender has verified what you have told them. Pre-qualified means the lender has pulled your credit report, but has not verified your documentation. This is where lots of issues will arise. Again, "Get Pre Approved…..
Get with a reputable Realtor- Once you have got pre-approved get with a seasoned real estate agent. Real Estate agents that are seasoned will know how to make your buying process smooth. A good Realtor will know your local market and how to find exactly what you are approved to buy. One of the biggest misconceptions out there is "I don't want to pay real estate fees. Well guess what? You will pay them regardless, because all homes for sale are listed with a agent. Yes, there are some for sale by owners, and 99% of the time those homes are overpriced, because the owner is not educated enough to know his or her own market. So with this being said, you will need a Realtor to represent you.
I hope this article did not sound like I was shouting. I just see so many people not listening. I can only lead a horse to water, but I cannot make him drink.