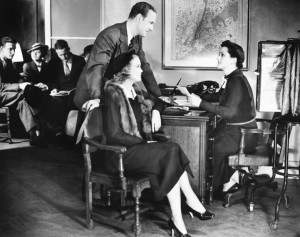 We can hope so, but we'll have to wait and see.
A few days ago we reported on GMAC and JPMorgan Chase – that they were temporarily suspending all foreclosures in 23 states while they investigated claims of "robo-signing" of foreclosure documents.
The next day Bank of America also suspended foreclosures in those 23 states.
Why 23 states? Because those states are the ones that require court approval for foreclosures. In lieu of actually going to court, they are allowed to present signed affidavits swearing that they have reviewed the files and the documents are in order.
The trouble was, they didn't review the files and in some cases the documents were not in order. In some cases, even the monetary figures were "off."
Their excuse for this sloppiness was that with 8 to 10 thousand forms to sign each month, they just "didn't have time" to do it according to the legal requirements. Statements by banking officials carry a tone that suggests that since they are so busy, they are justified in cutting these corners – in spite of the potential damage to individual homeowners.
Now key lawmakers are demanding that more than 100 mortgage companies halt foreclosures while they determine whether foreclosure documents they approved might have contained errors.
The 23 states involved in this action are Connecticut, Delaware, Florida, Hawaii, Illinois, Indiana, Iowa, Kansas, Kentucky, Louisiana, Maine, Nebraska, New Jersey, New Mexico, New York, North Dakota, Ohio, Oklahoma, Pennsylvania, South Carolina, South Dakota, Vermont and Wisconsin.
But now, other states are weighing in.
The Texas Attorney General's office has called for a halt on all foreclosures. They're also asking for a halt on sales of all properties already under bank ownership as well as all evictions of persons residing in those foreclosed homes. They're giving the banks until October 15 to reply to the demand letters.
Maryland Governor Martin O'Malley has done the same.
In Oregon, Senator Jeff Merkley has urged the Treasury Department and the Department of Housing and Urban Development to launch investigations, while Massachusetts Attorney General Martha Coakley said her office is already investigating an "Apparent failure of major creditors to follow state foreclosure law."
In California, Attorney General Jerry Brown called on J.P. Morgan Chase & Co. and Ally Financial Inc. to suspend foreclosures unless they can prove that they are in compliance with state law.
Real estate professionals dealing with Short Sales have long been frustrated by the sloppy paperwork, lost documents, and delays that they and their clients have endured at the hands of the banking giants. At times, homes that were in the midst of short sale transactions or even loan modifications were suddenly foreclosed upon – despite assurances that the foreclosure had been halted.
Now we realize why this has happened. Employees in the Foreclosure departments simply did not read the files and thus were not aware of the loan modifications or short sales in progress.
Will the banks be punished for their fraudulent behavior? Will they owe monetary damages to homeowners who were harmed? Or will this sloppy behavior be forgiven and swept under the rug?
We'll all be watching to see the outcome.