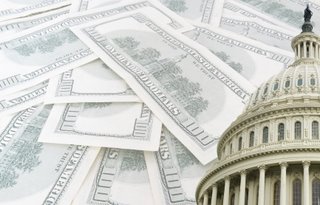 The Fed, making changes to present policy, hopes to stem the current credit crisis and get the economy rolling via the TALF – the Term Asset-Backed Securities Loan Facility.
Beginning in February, $200 Billion will be made available as loans to holders of AAA-rated asset-backed securities which are backed by loans originated after October 2007. These loans are to include education, car and credit card loans, and borrowing guaranteed by the Small Business Administration. Car leases and auto dealer floor plan loans will be eligible.
Talks are underway to later expand the program to include commercial mortgages, non-agency residential mortgages, or "other asset classes."
These loans, originally slated to be issued on one-year terms, will now carry 3 year terms. This is good news for the program, as it eliminates a large portion of risk for the investor. 3-years is basically the entire life span of most eligible collateral. Operating under a 1-year term, investors would have had to worry that at the end of 1-year, new financing might not be available. But by the end of 3-years, the asset will be all but gone.
This program is in addition to the separate plan to buy $600 billion of debt issued or guaranteed by federal housing agencies.
Both programs fall under the central bank's December 16 pledge to "employ all available tools" to restore economic growth.
What does it mean for consumers? It may mean that buying a new car, borrowing money for education, or obtaining a Small Business Loan will be easier, but this doesn't guarantee that lenders will relax their requirements.
Consumers should still concentrate on lowering their debt ratios and raising credit scores.
The wisest thing consumers can do during this credit crisis is get a copy of their own credit report – with scores – and learn exactly where they stand. Then take all necessary steps to bring those scores as high as they can go.
Increased spending may be the Fed's answer to reviving a stalled economy, but a reduction in spending is still the smartest move for individual Americans – especially when increased spending translates to increased debt.
Now is the time to analyze your credit report and have any and all errors removed, be always on the lookout for signs of identity theft, and do all you can to reduce your debt load. It's also a good time to open a savings account, because owning one will help raise your scores.
CreditScoreQuick.com