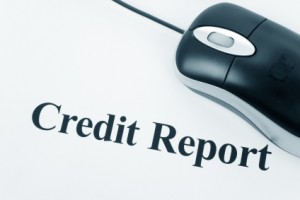 We hear a lot about the right to privacy lately, but really have none. Our credit report is on file, ready to be accessed by anyone with a legal right, and some with no legal right.
Under §604 of the Fair Credit Reporting Act, your credit report can be accessed for:
• Applications for credit, insurance, and rentals – with your signature on the application.
• Employment, including promotion, retention, or reassignment – again with your signature of consent
• Court orders, including grand jury subpoenas.
• Professional licensing
• Child support payment determinations
• Law enforcement access – Government agencies who investigate terrorism and counterintelligence have access to all credit reports
• Account review – Banks and credit agencies may review your credit files to decide if they want to curtail your credit or send you offers of more credit
The good news is that in most cases your signature of agreement is required, and you do have a right to opt-out of some of these uses. For instance, you can opt-out of "prescreening."
This is the practice of selling lists of customers based on information in their credit files for the purpose of sending unsolicited offers. In some cases, this practice has been the source of identity theft. You can opt-out of this practice by calling 1-888-5OPTOUT. This will stop the practice for 5 years, at which time you'll again be subject to pre-screening. To opt-out permanently, you'll need to fill out and submit a form, which you can request.
You can also opt-out of "affiliate information sharing." This allows subsidiaries of bank holding companies to share credit reports and transactional information with their affiliates – even those who have no legal right to the information.
To opt-out of this practice, you must send a letter to each of your banking institutions – including credit card issuers.
Use your full name and address as shown on your statement from that bank, and then write something such as: "I am writing to opt-out of allowing the bank to share information about me and my account(s) either with its affiliates or any direct marketing companies. This is my right under the Fair Credit Reporting Act. Please send me verification that you have removed my name and account from any and all affiliate information sharing or direct marketing uses of my information."
Be aware of the legal uses of your credit report. Should you be threatened by a debt collector who has gained access to your report under false pretenses, you can file suit.
Author:Marte Cliff
CreditScoreQuick.com your resource for free credit reports, credit cards, loans, and ground breaking credit news.