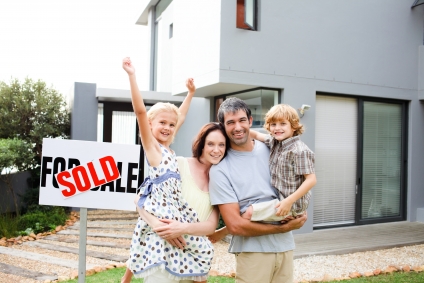 It just might.
HR 3706, introduced by Representative Scott Garrett, calls for major changes in Federal Housing Administration (FHA) loan programs.
While the "no money down" loans of just a few years ago are a distant memory, FHA loans offer borrowers the opportunity to purchase a home with just 3.5% down, and more relaxed credit guidelines than conventional loans.
Borrowers can purchase a house with a FICO score of 620, as long as they have a good credit history for the past 12 to 24 months, and 3 lines of credit in good standing for the previous year.
For that reason, about 30% of loans being written today are backed by FHA.
Under HR 3706, the down payment requirement could increase to 5%. In addition, the ability to roll closing costs into the mortgage loan will be removed. These costs, unless paid by the seller, will add another 2% to 3% to the funds needed to close.
On a $150,000 home, the current regulations would require the borrower to come to the table with $5,250. If passed, the new regulations could require that same borrower to come in with at least $7,500 and up to $12,000 if the seller refuses to pay closing costs.
While requiring a buyer to contribute more out of pocket does reduce the risk to the lender, this change will push many first time buyers out of the housing market until they save for the down payment. Given the state of the economy, that could take many months, if not years.
Had these kinds of regulations been in place a few years ago, we probably would not be facing the current mortgage crisis. Banks would not have failed due to foreclosures, and record numbers of consumers would not be facing the loss of their homes. Thus, the changes will be beneficial in the long run, but in the short term will be detrimental to home sellers and those who depend upon the real estate industry for an income.
This should serve as a wake-up call to everyone. After being spoiled over the last 10 years with 100% financing, we now need to focus our attention on saving money if we wish to purchase our dream homes.
That said, I believe that if and when this bill goes into effect, we will see yet another slow down in home sales.
If you don't know your credit score get your free credit report today !
Author: Mike Clover
CreditScoreQuick.com your resource for free credit reports, credit cards, loans, and ground breaking credit news.