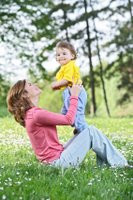 Your life during a foreclosure might seem never ending. A foreclosure does affect your credit score report, but the good news is there is life afterwards. If you have fell victim to the Sub-Prim meltdown which caused you to loose your home, I will explain to you how you can recover from this fairly quick. Obviously anytime you have a negative mark on your credit report it will stay on there for 7 years. The positive side is you can implement some good credit management steps to recover.
It will be a minimum of 3 years after foreclosure date before you can buy a house again. FHA and Conventional loans have a 3 year seasoning requirement before they will allow you to get financed. By implementing what I am about to teach you, you can still get your credit in the right direction.
Step 1: Late Payments
Make sure you don't have anymore late payments on any of your other obligations. Late payments will destroy your credit.
Step 2: Credit
Make sure you have at least 3 lines of credit reporting on your credit report. This could be a couple of credit cards, secured credit cards, car loans, and installment loans.
Step 3: Rental
Make sure you have excellent rental history. Don't be late on your payments to your landlord. When you get ready go buy a new home in 3 years, this is a must, and make sure the rental payment is fairly close to what you new mortgage payment would be. The reason is if you are ready to buy a home and your rental was $400 to $500 less than your new mortgage payment, the bank will consider that payment shock. So watch this closely.
Step 4: Savings
Save your money, you should have at least 6 months worth of mortgage payments in your savings. The banks like to see that you have the ability to save.
Step 5: Learn from your mistakes
After you have experienced a foreclosure, make sure you don't have the something happen again. Fair Isaac the creator of the FICO score will forgive credit mistakes, but the new FICO 08 does not forgive repeat offenders too well. So don't make the same mistakes twice.
Stuff comes up during our little journey here on earth, but we can make matters a lot better with good credit management. If you are not rich, there will come a time where you need to borrow money. It can be a little frustrating when you need a loan and you cannot get one because of bad credit. Once you implement what I have mentioned you will be well on your way to good credit health.
CreditScoreQuick.com