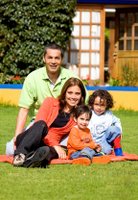 I don't think I can write enough about this subject, identity theft is going on everywhere now. I wanted to give some more tips on what the experts recommend on safeguarding your private information from identity thieves. In the current day and time you cannot be too careful on protecting your personal information. Once it happens to you its too late and is very hard to get resolved in a timely manner.

Precautions:
• Don't carry too many credit cards in your wallet, maybe only one is necessary.
• Don't carry your social security card in your wallet.
• Don't put your social security number and driver's license number on your checks.
• Don't pay your bills in the mail, use on-line services. You may also use the post office.
• Use complicated username and passwords.
• Memorize your username and password, never write them down
• Install virus protection software on your computer
• Don't give out your personal information over the phone
• Check all 3 credit reports every 4 to 5 months.
• Don't open any attachments or emails sent to you from unknown senders.
• Look out for suspicious mail that might ask you to apply for a credit card or other types of credit.
• Change your password every few months
• Shred all bills
• Opt-out of receiving credit card offers in the mail by calling 1-888-5-OPTOUT
• Get your phone numbers and address removed from reverse directories and phone books.
• Subscribe to credit monitoring services that alert you quickly
• Buy identity theft insurance.
• Review your social security and benefits carefully every year.
• Pay for stuff with cash instead of credit cards and debit cards.
• Install firewall software on your computer
• Ask business that keep your personal information about there storage and security process.
• Have you mail sent to a P.O. Box.
With 50,000 people a year getting there information stolen you can rest assure its on epidemic proportions. This crime is growing so fast that you cannot afford to just assume it will not happen to you. Protect you and your families get all of the information mentioned above in place. Its worth spending a little extra money to save yourself thousands and countless hours fixing identity theft.
CreditScoreQuick.com