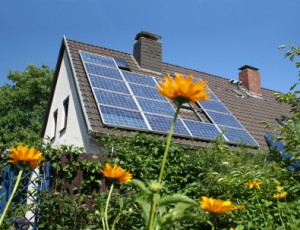 Consumers with low credit scores and limited down payment funds have long relied on FHA loans as the path to home ownership. But under FHA guidelines, they are limited in their choice of homes.
For one thing, the home must meet certain standards. FHA contends that home buyers with lower credit scores and little cash for a down payment don't have the financial means to make home repairs soon after purchase. But for the last 7 years there's been an additional restriction.
In 2003 the Federal Housing Administration imposed an "anti-flipping" rule designed to reduce mortgage fraud. Under this rule, a FHA buyer could not purchase a home that had been owned by the seller for less than 90 days. In many cases, home buyers didn't become aware of the rule until they attempted to purchase such houses and learned that they couldn't use a FHA loan.
Now, in an effort to make more affordable homes available to these consumers, FHA has instituted a 12-month waiver to the rule.
Investors who buy foreclosure homes at auction generally need to spend some money on repairs before those homes can be offered for sale – especially if they'll be offered to FHA buyers.
Thus, one of the provisions of the waiver could be a tripping point in the effectiveness of the waiver. FHA says that if a buyer agrees to pay more than 20% above the price the investor paid, the loan will come under more scrutiny. Some banks are just saying "no" to lending on such purchases.
So depending upon the price of the home plus the extent and cost of repairs, many homes could still be excluded. Waiting the 90 days isn't a viable option, because the period begins when the sale to the investor is recorded and ends when the purchase contract with the new buyer is signed. Few investors will be willing to "hold" a home for a buyer who hasn't signed a purchase contract.
Earlier Federal programs promised to help distressed homeowners through mortgage loan modification, refinance, and short sales – but fell short of success because banks were not willing to cooperate. This program, like the others, will only be as beneficial if the banks cooperate.
The best course of action for any future homeowner is to become qualified for a conventional loan by raising his or her credit scores, and to begin gathering funds for a down payment. The first step is to order a free online credit report with scores and see where you stand. Then follow the suggestions given on the free credit report and begin the climb to restriction-free home buying.
Author: Mike Clover
CreditScoreQuick.com