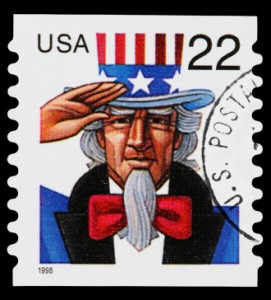 On March 26 the government announced yet another program designed to help homeowners keep their homes. The new program, named the Temporary Assistance for Unemployed Borrowers program, will go into effect until later this year and many of the details are yet to be worked out.
Will it be more helpful than the Making Home Affordable Modification Program? It's too early to tell, but one hopeful word in the early reports is "requires." However, it may only be available to those whose loan servicers are already HAMP participants.
This new program isn't for everyone. In order to qualify, the homeowner must first request assistance while the loan is still current, or within the first 90 days of delinquency. Then he or she must prove receipt of unemployment benefits. That eliminates the self-employed and those whose unemployment benefits have run out.
The program will require lenders to offer three to six months' of lower mortgage payments – not over 31% of current income – in the form of forbearance. Forbearance means that the unpaid amount is not forgiven, but deferred. So the program will not reduce the debt load.
Using the program will appear as a negative on the borrower's credit report, but of course, delinquency is also a negative. Either way, the borrower's credit scores will take a hit.
Why 3 to 6 months? Perhaps as a result of reports from the U.S. Bureau of Labor Statistics, which says the median length of unemployment is approximately four and a half months. This figure may come as a shock to those who have been seeking employment for a year or more.
They also report that the unemployment rate stands at 9.7%, but as we all know, the true figure may be as high as 22%. Statistics only count those receiving unemployment and actively seeking work.
What if there's still no work after 6 months, or if new employment pays far less? In that case, participants will be considered for a loan modification through the HAMP program.
Due to another change in regulations, HAMP program loan servicers will be required to consider an approach that includes a write-down of some principal for loans that are more than 115% of the current value of the property.
But as with all these programs, the test for eligibility will be what benefits the lender most – not what benefits the homeowner. If loan modification is more beneficial to the lender than foreclosure, the homeowner will stand a good chance. If not, modification will be refused.
Author: Marte Cliff
CreditScoreQuick.com your resource for credit cards, credit reports, loans and credit news.