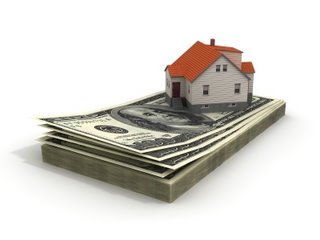 Assumable loans used to be common, but most are not legally assumable today.
Some FHA loans are assumable if they're several years old, and VA loans originated before March 1, 1988 are generally assumable without approval from either the VA or the lender.
Different loans carry different fine print, but many homeowners have found themselves in trouble when the person who assumed their loan didn't make the payments. Although they no longer had title, they did still have the financial obligation.
This can happen when people are well-meaning but get into trouble, or can be the result of a scam. Homeowners should think twice about signing over the deed to someone who offers to take over their payments and pay them their equity when they refinance. In a scam known as "Deed theft," these new "buyers" get their own loan, which may include cash out, and simply walk away. The sellers have no legal claim because they have signed over the deed.
One very real concern in deeding property to someone and letting them take over payments is that newer mortgage loans usually contain a "due on sale" clause. The lender can call the loan due and payable, and it doesn't matter that you've signed over the deed. It's still your name on the financial obligation. If the lender calls the loan and neither of you is in a position to pay it off, the house could be subject to foreclosure.
Generally, if all payments are made on time, the lender won't object – but that's not a guarantee. Both you and your buyers could face difficulties if the loan is called.
A safer way to transfer ownership and get out from under a hefty loan payment is to enter into a lease-purchase agreement. Under this plan the owner keeps title to the house, the buyer makes payments, and a pre-set portion of that payment is applied to the down payment when the new buyer is able to secure a loan.
This arrangement can and should be done through a third-party, such as an escrow agency. The third party keeps records of all payments and can even forward the mortgage payment to the lender.
The contract between buyer and seller should contain safety measures for each, spelling out what will occur should the buyer cease to make payments. Under certain circumstances, the seller could be expected to reimburse the buyer for repairs and improvements to the property.
For the safety of all concerned, competent legal advice should be sought before entering into such an agreement. The actual contract should be drawn by a real estate attorney.
Author:Marte Cliff
CreditScoreQuick.com your resource for free credit reports, credit cards, loans, and ground breaking credit news.