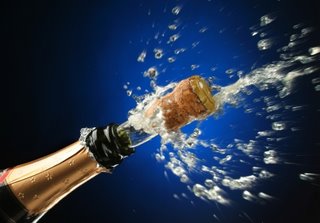 Rent parties were first documented in Harlem in the 1920′s – and they're making a comeback all over New York as citizens struggle to meet rent payments.
Young adults, accustomed to good paychecks and moderately affluent lifestyles, were used to spending week-end evenings socializing at dance clubs, concerts, cocktail lounges, and bars.
Now their incomes have shrunk due to layoffs and the reduction in consumer spending. Commission sales people who once brought home nearly $2,000 per week from their jobs at upscale clothing stores are now lucky to see $500. Those who relied on tips are seeing their incomes plummet as consumers order less expensive meals – and thus tip less.
In response to these reduced circumstances, they're inviting their friends to party in their homes – and charging them to get in the door.
The cover charges vary with what is offered. If the party-giver supplies the booze and food, or brings in some live music, the fee is higher. Others charge a minimum, and tell their guests that it's strictly BYOB (bring your own bottle).
Typically, party-givers reap between $250 and $400 for their evening's efforts – but some parties bring in much more.
For their friends, the "evening out" with a cover charge of $5, $10, or $15 is far less expensive than "hitting the bars" where they may also pay a cover charge, and one drink can cost upwards of $5. They also get to socialize with the crowd they know.
Organizing a rent party takes some special skill – and charm. Not everyone has the nerve to ask friends to help pay the rent, even though most friends are more than willing – unless they're in the same boat.
The New York Times interviewed one party giver who sent out invitations entitled "Rob's Help Me Make My Rent Recession Extravaganza." The tag line on his invitation said: "because if I can't pay, on your couch I'll stay."
Not everyone gives parties for themselves – sometimes it becomes a collaborative effort to help a friend in trouble. One such party, featuring entertainment by well known hip-hop artists who donated their talents, brought in over $2,000.
This trend toward friends helping friends seems like a good sign in a society that has become known for self-centeredness.
One young entrepreneur is talking of turning this movement into a TV show, or opening a club where membership dues would create a party-based insurance against eviction.
Author:Marte Cliff