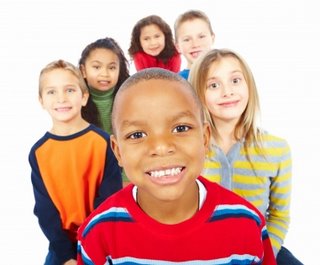 Do your children have good financial habits? Have they learned to save for things they want, or even save for the future?
The American Banker's Association would like to help them learn those habits.
Every year since 1997, the ABA has set aside one day in April as Teach Children to Save Day. On this day, and other days in April and May, bankers visit classrooms to teach children how, why, and where to save. This year the official date is April 21.
Each year more bankers take part and more children are exposed to this fundamental step in money management. To date, more than 60,000 bankers have reached approximately 2.8 million young people. In 2008, 540,000 children were reached.
Ambitious as that was, this year the ABA has issued a Million Child Challenge – and will attempt to bring this message to one million children in one season of teaching. With 200,000 bankers working in the U.S., only 10% would need to reach 50 children each. In that light, the goal seems attainable.
To enroll your bank or learn if your child's school will participate, visit: http://www.aba.com/abaef/teachchildrentosave.htm
Author:Marte CliffCreditScoreQuick.com your resource for free credit reports, credit cards, loans, and ground breaking credit news