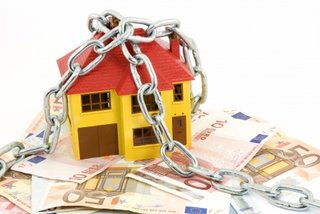 With all the changes in the lending industry, you would think that no one can get a loan anymore. Conventional loans have gotten so tough most are going with FHA loans now. FHA has been the savior in a lot of crazy lending markets. With the current credit crunch and record foreclosures, FHA is now implementing risk based mortgage insurance premiums (MIP). This fee insures the loan with HUD. So just like anything else, if your credit score is low you will pay for it. In the past your credit score did not matter, but now it does. The way MIP worked in the past was everyone paid a 1.5% of the total loan amount in insurance. This upfront fee was financed in the note. The new mortgage insurance premium will range between (1.25% – 2.25%). So for borrowers with low credit scores you will now pay .75% more in premium. For borrowers with good credit they will save .25% in premium.
Examples:

Good Credit
• Sales Price: $100,000
• Down payment: $2,250
• Loan amount with MIP @ 1.25%: $98,971
Bad Credit
• Sales Price: $100,000
• Down payment: $2,250
• Loan amount with MIP @ 2.25%: $99,949


Depending on what your FICO score is, will determine how much you pay. You can see if your credit score is low, you will be financing more which will increase your payment as well. I believe this is just a tip of the ice berg with the changes in all sectors of lending. If you are getting ready to buy a home, you might consider pulling a recent copy of your credit report with scores to see where you stand. If you don't want to pay more and feel that your have low credit scores, go ahead and take the plunge. Get your credit report and start working on any issues you may have. If you don't fix your credit it will cost you unnecessary money long term. FHA is still the strongest loan in our current market, but with credit issues you will pay more for it. I have never seen such tightening up in the lending market like we currently are experiencing. I can't say I don't blame the banks, because everyone want there money back they have loaned out. I guess you would have to put yourself in their shoes, how would you feel if you loaned someone $100,000 and they did not pay it back to you?


Multiple FHA borrowers
With this new FHA change that was implemented on July 11, 2008 here is how this affects multiple borrowers. If two borrowers are involved on a FHA loan, the MIP will be based on the borrower with the lower credit score. So you could have one borrower with excellent credit, but have a borrower with low credit score that would cause a higher mortgage insurance premium for the entire loan.
CreditScoreQuick.com