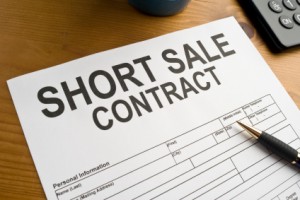 The Federal Government, in an effort to "simplify and streamline" use of short sales and deeds in lieu of foreclosure, has set forth new guidelines that will take effect on April 5.
The new program, called The Home Affordable Foreclosure Alternative Program (HAFA) is attempting this "simplification" via 43 pages of guidelines and forms.
HAFA will apply only to loans not owned or guaranteed by Fannie Mae or Freddie Mac. They are expected to present their own version of HAFA in the near future.
Servicers participating in HAMP will be required to comply with HAFA and to produce a written policy in accordance with their investor guidelines. HAMP is the earlier program – the Home Affordable Modification Program. From all reports, HAMP has aided very few homeowners.
According to reports in Bloomberg and the Huffington Post, fewer than 10,000 homeowners had seen principal reductions in their mortgages as of December 2009. Instead, 70% have seen their principal balance increase as lenders tack on fees and delinquent amounts. As of December only 66,465 had been approved for permanent loan modification.
More troubling, some homeowners have lost their homes to foreclosure while being assured that they were in the process of obtaining a loan modification.
This is one reason why, if actually implemented by the banks, the HAFA program could be beneficial to homeowners in trouble. Some of the features include:
HAFA gives homeowners up to one year to market and sell the property
No foreclosure may occur during the marketing period
$1,500 to the borrower/homeowner to assist with moving expenses
Mortgage servicers will not be allowed to charge fees to borrowers for participation

Prohibits the servicers from requiring a reduction in the real estate commission agreed upon in the listing agreement (up to 6 percent).
Borrowers will receive pre-approved short sale terms before listing the property – including the minimum net proceeds required by lender.
Requires borrowers to be fully released from future liability for the first mortgage debt (no cash contribution, promissory note, or deficiency judgment is allowed)
One feature which could be counter-productive is the short sale pre-approval. Having a set minimum is beneficial if home prices remain stable or increase, but they may be headed for further decline. Thus, if it takes a few months to secure a buyer, the home may have lost value in the marketplace.
Author: Mike Clover
CreditScoreQuick.com your resource for free credit reports, credit cards, loans, and ground breaking credit news.