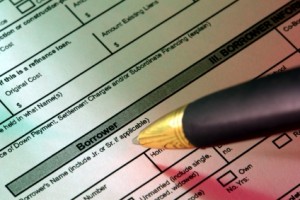 Before the proliferation of sub-prime lending, creative financing, zero down loans, and high-risk ARM's, consumers with small down payments could look to FHA for a home mortgage loan.
Back then it was understood that the borrower needed to have 5% of the purchase price for a down payment – as opposed to 20% for a Conventional loan. Sellers were allowed to pay a good share of the closing costs, and the homes had to meet certain standards.
The idea was that a borrower with a small down payment probably wouldn't have extra cash on hand to make repairs, so unless they were getting a rehab loan, the house had to be in good condition.
Now that sub-prime and other creative lending programs have disappeared, banks are requiring down payments much like they did before it all started – and FHA loans are once again becoming the mortgage of choice for consumers without large bank accounts.
However, the programs in place today are destined for alteration.
Borrowers with less than 20% down must pay an upfront mortgage insurance premium of 1.75% of the loan value, in addition to a monthly premium of ½ of 1%. Mortgage insurance is required on all loans – FHA or Conventional – when the borrower has invested less than 20% of the purchase price as a down payment. It drops off after a number of years and when the loan balance reaches 79.9% of appraised value.
At present, sellers are allowed to pay up to 6% of the purchase price in buyer's closing costs.
According to a January 20, 2010 press release, on April 5 the upfront mortgage insurance premium will increase from 1.75% to 2.25%. Also, by mid-summer seller concessions will be reduced from 6% to 3%.
Under the new rules, borrowers with credit scores of 580 and above will be able to get a home mortgage with 3.5% down – provided, of course, that their debt to income ratios are in keeping with the guidelines. Those with scores under 580 will be required to make a 10% down payment.
According to the January 20 Press Release from HUD  <http://portal.hud.gov/portal/page/portal/HUD/press/press_releases_media_advisories/2010/HUDNo.10-016>, other changes are in the planning stages or will soon be implemented.
One thing is clear – we don't know what changes will be coming next, or how soon the reduction in allowable seller concessions will occur. That means that consumers who are considering buying with a FHA loan this year should probably do so before April. At the very least, they'll save one-half of one percent in up-front mortgage insurance premiums. On a $100,000 loan, that's $500.
Author: Mike Clover
CreditScoreQuick.com your resource for free credit reports, credit cards, loans, and ground breaking credit news.