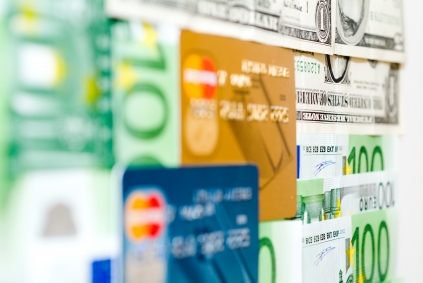 At first glance a spend to save credit card sounds like a fine idea – enforced savings for those who are lax about putting a little aside each month.
The promise that the bank will match up to 5% of your savings seems like an even better incentive to use these cards, but a closer look shows that this type of credit card may cost more than it saves.
When using these cards, such as Bank of America's Keep the Change and Wachovia's Way2Save, every time you use your credit or debit card the purchase is rounded up to the next dollar, with "the change" going into your savings account. If you use your card often, you could save a few dollars every day and, as the ads tout, not even notice it.
But if you're carrying a balance on that credit card, your savings will simply cost too much. You'd be better off putting change in a jar.
These savings accounts typically pay under 1% interest per anum – while your credit card interest is probably 12% or more. So for a $100 savings account you'll gain perhaps one dollar, while paying $12 to carry that additional balance on your credit card account.
If you pay your balance in full each month, or if the money is coming out of your checking account via a debit card, you might come out ahead. But that's not even guaranteed. Many of these spend-to-save credit cards impose a monthly fee for the service. It may be waived if you maintain a pre-set balance or if you set up an automatic transfer from checking to savings each month. Some programs require you to make a check card or online bill pay purchase monthly to avoid the charge.
Thus, the charges associated with these accounts can quickly wipe out both the money you've saved and interest it might earn. If you're thinking of a spend-to-save credit card, be sure to read all the fine print before you apply.
Consumers who are seriously interested in savings should take an active role, rather than try to trick themselves into "painless" savings.
Set up a savings account at the bank where you have your checking account. Then set up on-line banking that allows you to transfer money between your accounts. Make a commitment to yourself to transfer a few dollars to savings each time you make a deposit to checking.
Author: Mike Clover
CreditScoreQuick.com your resource for free credit reports, credit cards, loans, and ground breaking credit news.