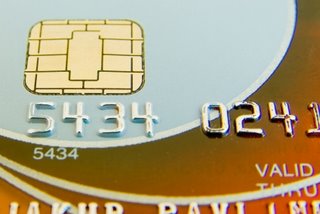 In an effort to fend off greater regulation, Citigroup executives made a commitment to Congress in early 2007. That commitment was a pledge that it would no longer reserve the right to raise interest rates at any time for any reason. They did reserve the right to increase interest rates when an account expired.
This pledge was, of course, also made to tens of millions of their credit card customers.
Now Citigroup has changed its mind. It plans to start raising rates for those customers who have not had an increase in at least two years. Citing a "difficult market environment" and a $1.4 billion third quarter loss, Citigroup claims this move is necessary to prevent further cuts in profits.
Chief administrative officer John P. Carey was quoted as saying "We are carrying out this repricing in order to continue lending in this environment."
If you are a Citigroup customer, you should have received notice of this increase with last month's statement. But did you read the fine print?
Cardholders have until the end of January to turn down the higher interest rates. If they decline the rate increase, they will pay down the balances on their accounts under the old interest rate and will be able to continue to make charges until their cards expire.
After that, cardholders who declined the rate increase would have to pay off their balances or transfer them to a different lender.
Citigroup representatives said that it plans to raise its customers' borrowing rates by two or three percentage points. This will cause some borrowers to pay 20% rather than 17% – and will cause others to pay even higher rates.
New York's Democratic Representative Carolyn B. Malone, who proposed the House credit card legislation, was quoted as saying "Banks appear to be repricing cards for economic reasons – theirs, not their customers'. Apparently a deal is only a deal when it doesn't cost the financial institution too much money."
This action is a breach of trust that Citigroup apparently hopes consumers will either disregard or forget. But will we? Only time will tell.
Should you receive notice of a rate increase – from Citigroup or any other credit card issuer – consider whether you have the ability to say "No" to the increase.
Saying no will mean you'll have to move that balance or pay it off when your credit card expires. So look at the remaining time on the card, calculate how much you'll save, and make an informed decision.
Reports did not state what action would be taken if a consumer refused the increase and was unable to pay off the balance when the current credit card expired. At the very least, the interest rate would increase. At the very worst, the account would be subject to legal action or turned over to a collection agency.
Begin reading everything that comes from your credit card issuers – and act from a position of knowledge. That includes keeping a close watch on your credit report.