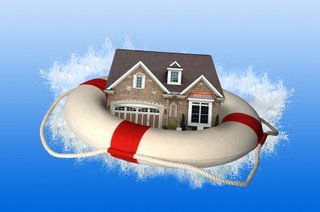 Home prices and the number of home sales are both in free-fall, according to Nariman Behravesh, the chief economist at IHS Global Insight. Economists had forecast a fall, but when the number of sales dropped 7.6% from October to November, they signaled the biggest monthly decline since January 1989.
The median resale price dropped 13 percent from a year earlier, and according to the National Association of Realtors, was the largest decline since record-keeping began in 1968.
The result: Homebuilders are calling on the government to "fix housing fast" and the incoming administration is working with lawmakers to present a stimulus package. What that package might be remains to be seen.
Interestingly, in spite of the fact that foreclosures and short sales accounted for 45% of November's home sales, the supply of new homes has decreased while the supply of resale homes has increased.
With prices and rates still falling, many homebuyers who can qualify for a mortgage loan under the tightened requirements are still waiting. Bargains abound as mortgage lenders routinely reduce prices in an effort to move their "REO" properties out of inventory, but many are waiting for even more drastic reductions.
Can and will the rate drop below the current average for a 30-year fixed rate loan? As of the week ending December 12, that rate was at 5.12% – the lowest it's been in over 5 years.
The current situation is reminiscent of that period a few years back when rates were bouncing on almost an hourly basis. Borrowers – with no crystal ball for guidance – agonized over the proper day and hour to lock their interest rates. Should they wait and see if rates would drop another eighth, or if they wait, will they go up a quarter?
No one can accurately predict whether prices and rates will continue to fall – or if they do, how far. And serious buyers should be looking at the actual homes for sale rather than a compilation of average numbers.
One thing is certain. Borrowers with the highest FICO scores will get the best rates on mortgage loans – and borrowers with low scores won't be getting loans at all.
If buying a home is in your future, get your credit report with FICO scores today. See where you stand so you can make any needed corrections and be ready when the perfect house at the perfect price comes along.
CreditScoreQuick.com