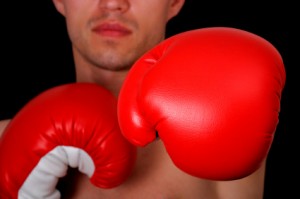 When your credit scores have plummeted due to bankruptcies, liens, and non-payment of debts, the big promises made by bogus credit repair companies can be very tempting. But all they really are is a way to separate you with whatever dollars you have in your pocket.
Remember, when a promise sounds too good to be true, it isn't true. So when you get an email or a postal mail promising to solve all your credit problems and remove all the negative information from your credit file, you're looking at a scam attempt.
The truth is, the only information that can be removed is information that's incorrect – and you can do that yourself at no cost.
How to recognize a credit repair scam:
• They ask for money up front.
• They promise to get rid of all negative information
• They don't tell you your rights or let you know what steps you can take for free.
• The advise you to cut off contact with your creditors.
• They tell you not to contact the credit reporting agencies.
• They advise you to dispute every negative entry on your credit report, even if it's true.
• They suggest that you create a new identity.
Under the Credit Repair Organizations Act, credit repair companies are barred from collecting money from you until and unless they complete the promised services. And, if you follow their advice about creating a new identity, you may be committing fraud – which is much more serious than poor credit!
Under the law you are entitled to an annual free copy of your credit report from each of the nationwide consumer reporting agencies: Equifax, Experian, and TransUnion. In addition, you're entitled to a free report if you ask for it within 60 days of being denied an application for credit, insurance, or employment based on your credit rating.
Reading your credit report regularly is a wise financial practice, because over 70% of all credit files do contain errors.
To dispute an error, simply write to the complaint department of the reporting agency. Identify the incorrect item, tell why it is incorrect, include supporting documentation (such as a statement showing that the bill is paid or court documents showing you no longer obligated to pay) and ask that the error be corrected.
When you file a dispute, the reporting agency has 30 days in which to investigate and get back to you. Part of their investigation will be to gather proof from the information provider. If the information is found to be incorrect, the reporting agency will change your credit file and send you a new copy of your credit report.
In addition, you can ask to have a corrected copy sent to anyone who has accessed your file in the past 6 months. You can also ask that a corrected copy be sent to anyone who reviewed your credit file for employment purposes during the past 2 years.
Author: Mike Clover
CreditScoreQuick.com